A marvel in this market that caters to your doorsteps the best quality Submersible Pumps, Borewell Submersible Pump, Shallow Well Pumps, and a lot more...
About Us
Success story of
Tara Pumps India
has set a standard in the market, that it is not required for a company to be old, in order to be the most acclaimed firm in the markets. We started working not a long time ago, and today, with our hard work, quality, and integrity, we have become a famed
manufacturer
in the market. Since we commenced working, we are exceeding expectations of customers with our range of
Oil Filled Submersible Pumps, Water Filled Submersible Pumps, Borewell Submersible Pumps
and much more. We are driven towards our objective of winning greatly in every market we enter, and we work with complete perfection to get the optimum output after putting work in any business operation. We with great pride state that a lot is achieved by us till now, and a lot more awaits to be achieved. With an aim to benefit industries such as construction, agriculture, etc., we are planning to improve quality of our Pumps a bit more.
Quality of Our Products
In order to be the best, we serve the best quality products to our clients. We never compromise with the quality of our offerings because we know that if the quality of our offering is disappointing then it will jeopardize our hard earned reputation. To develop the best quality, we adhere on every parameter that is regulated by international authorities.
In our facility we have maintained Lathe Machine, Hydraulic Pressure Machine, High Voltage Tester, and Pressure Tester of most advanced technology. These machines are used with perfection by our experts to develop the array of excellent quality pumps by utilizing raw materials such as Pipe, Casting, Stamping, and Winding Wire Impeller. Flawlessness in our array of pumps is the result of our dedication to always impress the clients who choose us over any other company.
Why Choose Us?
We confidently state that customers must choose us for availing Borewell Submersible Pump, Shallow Well Submersible Pump , Monoblock Water Pumps, Centrifugal Monoblock Pumps, Self Priming Monoblock Pumps, and much more. Those attributes that make us supersede and worth prioritizing are:-
We always deliver our offerings prior to deadline
We ensure that the finest quality products are delivered
We offer after sale service
We never over price our products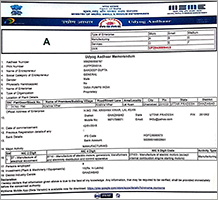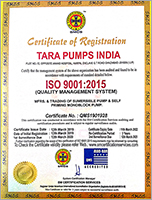 Get in touch with us